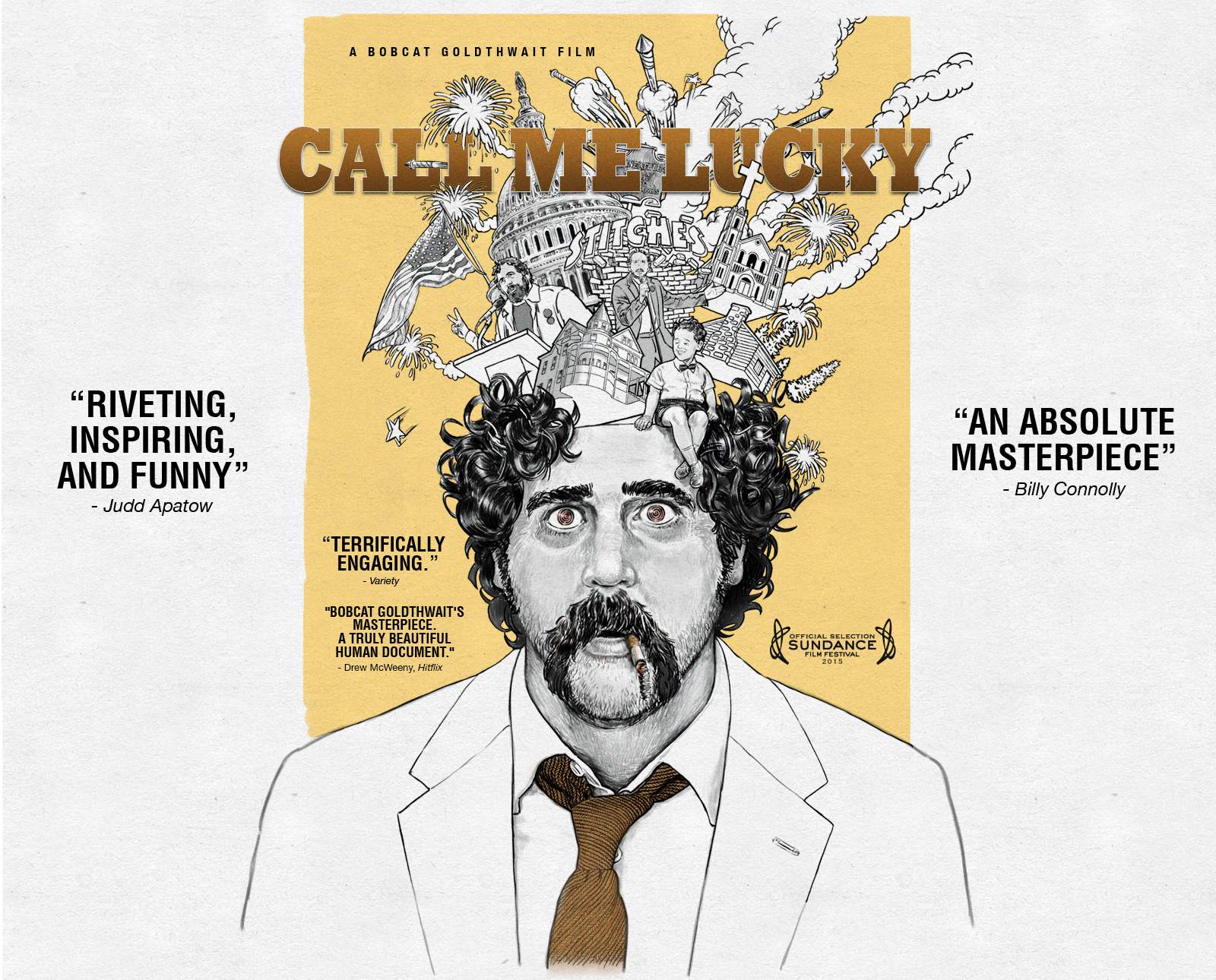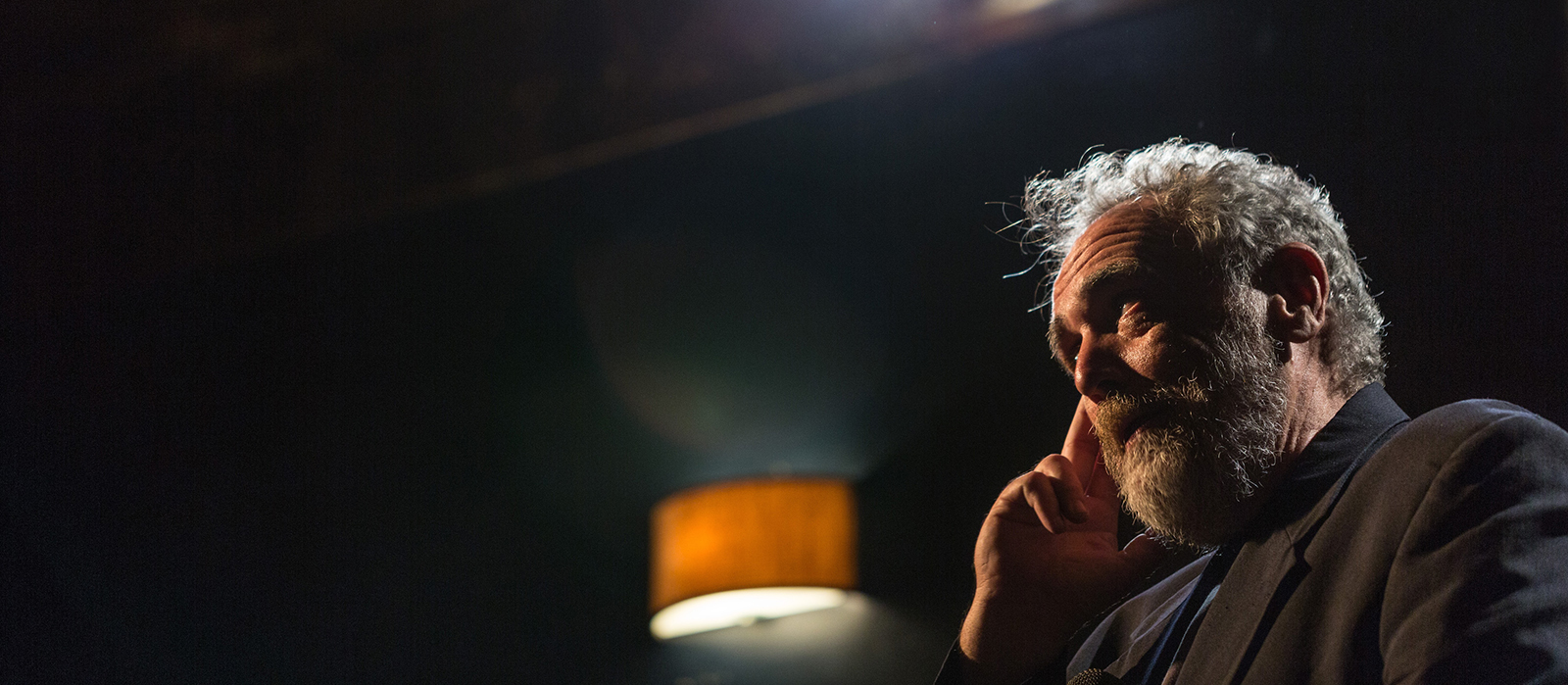 Bobcat Goldthwait's award-winning documentary Call Me Lucky has had the film festival circuit buzzing with audiences and critics up on their feet in applause for the film and the unlikely comedy hero at its centre, Barry Crimmins.
On August 7th theatre crowds will be introduced to the wild and willful world of Crimmins through intimate interviews with comedic greats and activists alike while telling the story of one of comedy's most incredible figures.
Call Me Lucky is the inspiring, triumphant and wickedly funny portrait of one of comedy's most enigmatic and important figures: Barry Crimmins. The beer-swilling, politically outspoken and whip-smart comic whose efforts in the 70s and 80s fostered the talents of the next generation of standup comedians. But beneath Crimmins' gruff, hard-drinking, curmudgeonly persona lay an undercurrent of rage stemming from his long-suppressed and horrific abuse as a child – a rage that eventually found its way out of the comedy clubs and television shows and into the political arena.
Directed by Bobcat Goldthwait, Call Me Lucky bravely tells Crimmins' incredible story of transformation from a rage-fueled funnyman into an acclaimed proponent of justice who personified the healing power of comedy.
Interviews in the documentary include Barry Crimmins, Marc Maron, David Cross, Margaret Cho, Patton Oswalt, Tom Kenny, Kevin Meaney, Lenny Clarke, Steven Wright, Billy Bragg, and Cindy Sheehan. Also featured are family members of Barry Crimmins, including Barry's mother Margaret Hooe and sister Mary Johanna Smith.
Call Me Lucky has won several awards already and received wide critical acclaim.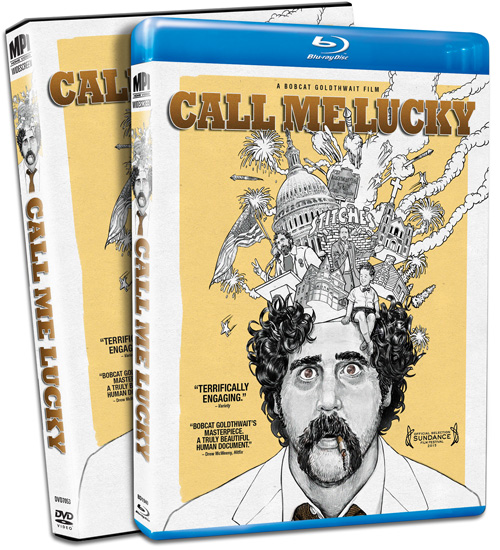 CALL ME LUCKY WILL BE AVAILABLE ON DVD & BLU-RAY ON OCTOBER 13TH!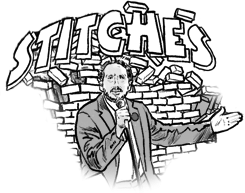 As a young and hungry comic in the 70s, Barry Crimmins founded his own comedy club in Boston, in a Chinese restaurant called the Ding Ho. Here he fostered the careers of new talent who we now know as Steven Wright, Paula Poundstone, Denis Leary, Lenny Clarke, Kevin Meaney, Bobcat Goldthwait, Tom Kenny and many others. These comics were grateful for Barry's fair pay and passionate support and respected him as a whip-smart comic himself but, as becomes clear in their interviews, they were also afraid of him.
As archive footage of Barry shows, he was thickly mustachioed, thick set and thinly disguising an undercurrent of rage beneath his beer swilling onstage act. It seemed Barry was the fierce defender of the little guy but also an angry force when confronted.
"He breaks down reality in a hilarious way. He seems ticked off at everything, and when you hear him, you agree."

Steven Wright – Actor & Comedian
No one questioned Barry's rage, and his success as a comic in his own right continued. As one of the top new comedians in the country he appeared on The HBO Young Comedians Special, The Smothers Brothers Comedy Hour, Evening at the Improv and many other television shows in the 80's. With a certain level of fame, Barry felt no more fulfilled and began to move away from the mainstream audience-pleasing jokes and into a more political act. Barry's good friend, Bill Hicks, famously recounted on stage his favorite Crimmins joke of the time; "A disgruntled audience member yelled out, "If you don't love America why don't you get out?"
And Barry retorts: "Because I don't want to be a victim of it's foreign policy."
"Crimmins is a contemporary icon long overdue for widespread acknowledgment." - Cinehouse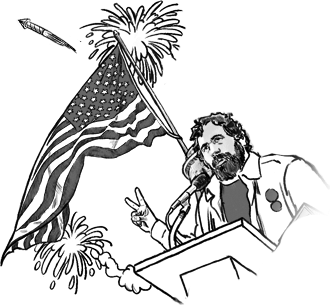 He defended Nicaragua, rained hell down on Reagan and Bush and put his anger into waking up audiences to injustice.
"I will no longer provide distraction for the American people," he says in one interview at the time, "because the world is on fire and one of the primary fuels is the ignorance of the American people."
Smashing the hypocrisies of political power and attacking bullies made sense for a man who, unbeknownst to even those closest to him, had suffered horrific abuse as a child. Barry's gruff, hard-drinking, curmudgeonly persona was what he'd struggled with since the age of four – the relentless rapes that nearly killed him.
"Before Stewart, before Colbert, before Maher, there was and thankfully still is Barry Crimmins. The premiere political comic in America and also one of its sharpest and most passionate minds."

David Cross – Comedian, Actor, Writer
During a benefit for the Southern Poverty Law Center, Barry finally brought the personal into his political act and shocked everyone with the on stage revelation of what he wanted no one else to ever have to go through.
After this shocking revelation, Barry's journey to uncover and recover from his abuse compelled him to seek others who had suffered as well. His quest revealed even more shocking discoveries. As the internet was emerging as a social media tool, Barry found that AOL chat rooms were rife with the trafficking of child pornography. After fighting the perpetrators by posing as children online, he took the evidence to AOL, the police and finally, the senate, Barry became responsible for the first pedophile arrests using online evidence. Barry's tireless efforts helped lead to law enforcement focusing on doing the same.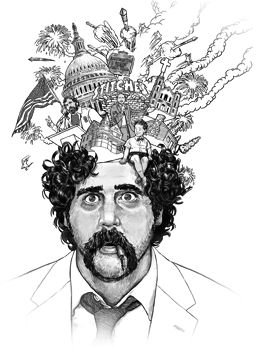 Barry's obstinate attitude was becoming a force for good and his work on himself and for other victims was strengthening and softening him at the same time. Barry wrote books, newspaper articles, and became a leading political activist. His comedy continued to be biting but his bark was no longer threatening to those close to him.
His fight for social justice continued. While working for Air America, Barry became instrumental in making the story of Cindy Sheehan, who had lost her son Casey in the second Iraq war, part of the national debate. His efforts led to the shining of the worldwide media spotlight on Camp Casey, a political rally seeking answers right at the president's door.
When longtime friend and protégé Bobcat Goldthwait approached Barry about committing his powerful life story to film, Barry was at first skeptical. But the unique bond the two comic greats have shared over the years that saw them each weather many a trial and tribulation in their personal and professional lives allowed Barry to literally trust his life to Goldthwait, who has also established himself as a fellow upstart willing to go where others don't in his filmmaking career.  Aided by a refined cinematic beauty from Bradley Stonesifer, Barry's story is given its proper due in CALL ME LUCKY, a documentary as equally uplifting as it is eye-opening.
During the making of CALL ME LUCKY a certain alchemy occurred. In tracing Barry's steps back from his current life in the Finger Lakes, where he's built a home for himself in the middle of nowhere, to Boston where he set off the careers of so many comics, back to his childhood home, also in upstate New York, and into the basement where the abuse happened; the healing of the man is palpable.
"Crimmins uses his sharp sense of irony as a political weapon. In his hands, the subversive joke is the first small act of resistance."

Billy Bragg – Musician, Songwriter, Activist
His attitude of forgiveness and hope is an inspiring one. Through talking to friends of Barry's from celebrated comedians to his local mechanic, stories of others' own battles with the ghosts of past abuse came out. What began as a personal human story deepened into a far reaching clarion call of disclosure and action for all.
Barry, alongside Dr. Maya Angelou, was presented the Peace Abbey's Courage of Conscience Award by Howard Zinn.
A changed man, Barry Crimmins no longer carries his earlier rage and he has gone on to change many other people's lives. We believe CALL ME LUCKY can do the same.
Keep up with Barry by following his Twitter feed @crimmins


"Packs an unexpected wallop."
"To label CALL ME LUCKY as 'inspiring' doesn't begin to explain how good it is."
"One of the most powerful and moving documentaries of the year."
"Hilarious, heartbreaking and life affirming" -J.R. Kinnard, Sound on Sight
"Call Me Lucky Is A Sincere Profile Of A Singular Figure."
"Bobcat Goldthwait's masterpiece. A truly beautiful human document"
"Do you know Barry Crimmins? It doesn't really matter if you do or you don't, by the end of Bobcat Goldthwait's Call Me Lucky you'll have trouble getting him out of your mind."
"It's not only a wonderful piece of documentary filmmaking, but it's an act of some substantial bravery as well."
"a documentary that is by turns funny, rage-inducing, heartbreaking and uplifting."